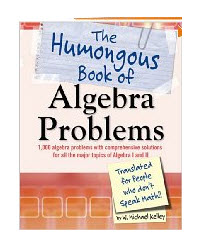 I have the perfect answer for kids who think algebra makes no sense and that they will never use it. Agree with them. Explain that some  goofy math guy who didn't have anything else to do dreamed up all the crazy algebra formulas.
The problem is that educators seem to think Algebra is important. So, agree that algebra is like a crazy puzzle designed by a looney bird, but  it has to be studied.
Those studying algebra can fuss all the time or they can keep reminding themselves that:
SOME MATH GEEK MADE ALL OF IT UP.
The goal doesn't have to be to understand how algebra will be used in the future, instead those studying algebra need to:
Go along with the "insanity."
Smile pleasantly at their instructor and nod their heads  periodically like they  really think it is Cool stuff.
Make sure you point out that once kids get their A + grades recorded, they  can look back and laugh at how they  outsmarted their math teacher as well as the  Math Geeks who made up algebra.
For algebra clues, see   SQUARES AND SQUARE ROOTS.