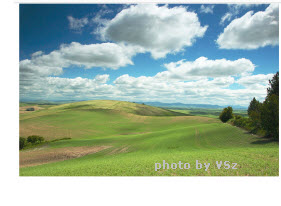 Question:
What is the atmosphere?
Answer:
The "blanket" of air that surrounds the Earth is called Earth's atmosphere.
Question:
Where in the atmosphere is greatest concentration of air?
Answer:

The layer of air next to Earth's surface is where Earth's weather, including clouds occurs.This bottom layer of the atmosphere has the greatest density of air. Density is a measure of the concentration of a substance in a specific volume. For example: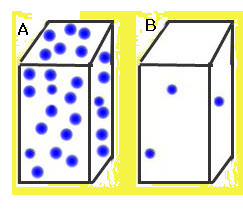 Box A in t
he diagram has a greater concentration of blue dots than does box B. Since the boxes are of equal size, they have the same volume. This means that box A has a greater density (concentration of blue dots) than does box B. For an accurate density comparison, you need equal volumes.
Challenge:
How does altitude affect the density of air in Earth's Atmosphere.
For information see,
EARTH SCIENCE: ATMOSPHERE DENSITY