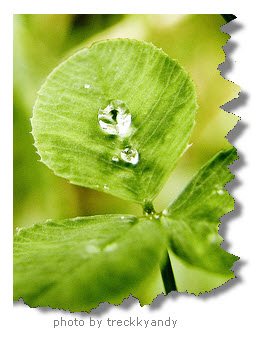 Have you notice how rain forms spherical drops on some things, such as leaves and raincoats,  but make wet spots when they land on your clothes?
Water forms drops on substances that are water resistant. Being water resistant is a physical characteristic.
Materials that are water resistant do not absorb water. These materials do not allow water to pass through them. In other words, water resistant materials are impermeable to water.