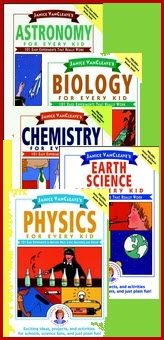 Notes from Janice's Desk
Matter is the stuff everything is made of–stars, plants, animals, chemicals, rocks, air, etc.. Every science that you study is about matter. Astronomy is a study of matter in space; Biology is matter in living things; Chemistry is a study of how matter behaves; Earth Science is a study of matter on Earth; Physics is a study of the energy and motion of matter.
In an effort to explain matter, I've created a chart. Check it out and let me know what you think.
More Later,
Janice