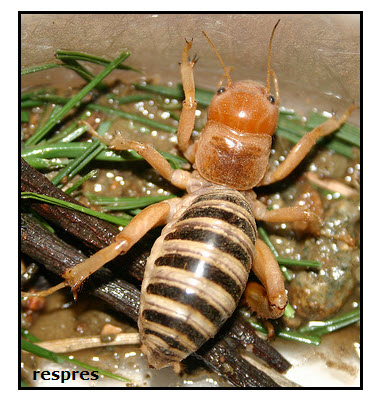 Bug is a term that is often used to indicate any creepy crawler.
Some people call both spiders and crickets bugs. While both might be "creepy crawlers" they are very different.
One difference between crickets and spiders are their number of legs.
The cricket in the diagram to the right has six legs. There are three legs on each side of the cricket's body.
Crickets are insects. All insects have six legs, which are attached to the middle body part (thorax).
The spider in the diagram below  has eight legs. There are four legs on each side of the spider's body. The legs are all attached to the cephalothorax.
Spiders are arthropods. All arthropods have eight legs.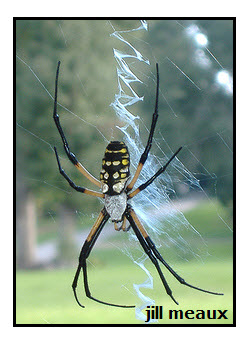 Other differences between insects and spiders are:
1. Insects have three body parts.
Head
Thorax
Abdomen
2. Spiders have two body parts:
Cephalothoraxes – the front part where the head and chest is located. The four pairs of legs are attached to this body part.
Abdomen -The second and rear part of the spider.