Notes from Janice's Desk
A friend tweeted the link to the element video below. I love it. It is a fun, colorful, musical production about elements, which is exactly the way that chemistry or any science topic should be introduced.
Below the video is an element  book by Tom Jackson. It is a must see.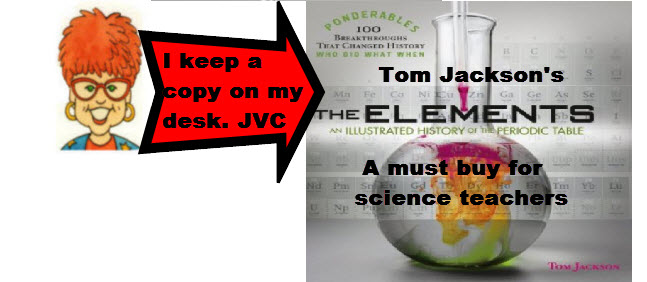 More Later,
Janice