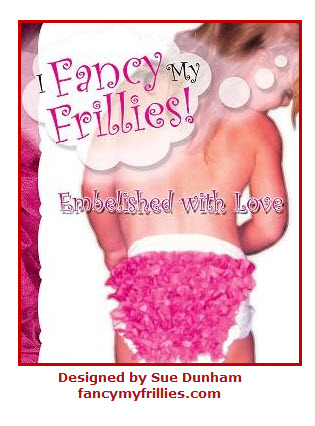 Makers of disposable diapers claim that their product is superior to cloth diapers because it keeps babies dryer longer. This is suppose to happen because the diaper has a chemical inside it that not only absorbs more liquid than cloth, but  pulls the liquid away from a baby's skin.
Just how much liquid can these diapers hold?
Discover for Yourself
Cut the edges off of a disposable diaper.
Cut a hole the size of a quarter in the plastic outer layer of the diaper strip.
Drape the diaper strip, plastic covering down, across the top of a short box as shown.  Spring clothespins work well in securing the diaper strip.
Place a bowl inside the box directly under the hole in the diaper.
Fill a measuring cup with distilled water.
Slowly pour the water over the inside surface of the diaper from one end to the other.
Continue to pour water into the diaper until water begins to drip out the hole.
How much water does the diaper hold?
Results: The diaper that I tested held 5 cups of distilled water.
Disposable diapers contain a chemical called sodium polyacrylate. This chemical attracts and water.
Discover for Yourself
Cut the edges off of a disposable diaper. Remove the thick cotton padding.
Cut the remainder of the diaper into strips and place them into the sealable bag.
Shake the bag for several minutes. A white powder will come out of the diaper.
Put the powder into a cup and add 100 ml of distilled water. If a thick gel forms, measure some more water and pour it into the cup. See how many milliliters of distilled water the powder will absorb.
Sodium Polyacrylate is considered nontoxic, but it can be dangerous if ingested. If it gets into the eyes or nose, it will cause drying and irritation. Flush with plenty of water if this happens. Wash hands after use.
Sodium Polyacrylate can absorb about 800 times its weight in distilled water, about 300 times its weight in tap water, and about 60 times its weight in urine. The more ions in the solution, the less solution is absorbed. The water equalizes the concentration of ions inside and outside the gel, so if there are more ions in the solution not as much water is needed to dilute the polymer. This flow of solvent from low concentration to high concentration is called osmosis.
If you stir quite a lot of salt (NaCl) into the gel, it will turn back to a liquid. The water comes out of the gel to dilute the salt. When the gel is completely broken down, it may be poured down the drain with plenty of water.
Dispose of the gel in the trash.
A similar polymer, Polyacrylamide, is used in plants to retain moisture.