Some flowers open and close each day. Morning glories get their name because these flowers open each mor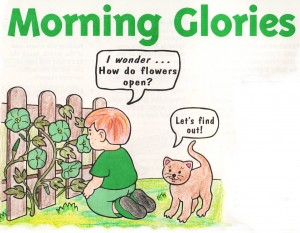 ning and close at night.Sap is said to move into the petals, pushing them open. The sap increases turgor pressure in the cells of the flower petals.

What is sap?

How does sap move in a plant?

What is turgor pressure?