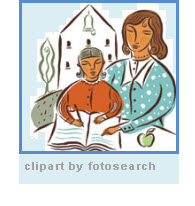 Today, I'll introduce the 6th  step of the scientific method–the Results, which is the analysis of the experimental data.
As a reminder, the symbol in the upper left corner of this page links to each step of the scientific method as it relates to an investigation about mixing blue and yellow paint.
While each step is important, this is the step that your investigation summary  "hangs" on. Do ask for advice for any of the steps.
For step 6, see SCIENTIFIC METHOD:Results