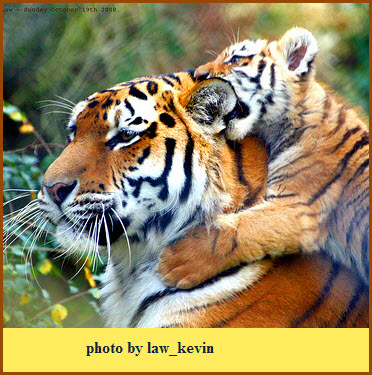 Animals communicate by sound, such as a tiger's roar.
But the roar can mean different things depending on its tone and volume. It could mean:
GET AWAY!!!
Let's Play
Come and Share the Food I Found.
Tigers are also known for communicating with their tails .
The position and motion of a tiger's tail sends a different message. Using a flexible plastic ruler to represent a tiger's tail, you can demonstrate how a tiger communicates different messages.
Discover for Yourself
FRIENDLY: Hold the ruler in an upright position and slowly shake it  back and forth.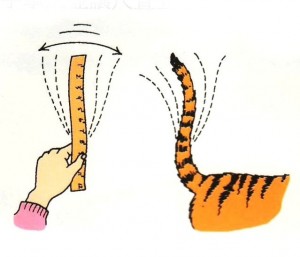 EXCITED!: Hold the ruler to the side and shake it quickly from side to side.

BEWARE!!!  Hold the ruler downward and shake it slightly from side to side.