Notes from Janice's Desk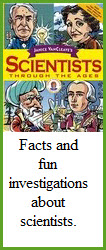 I need to buy stock in "Snagit"—I finding this program so helpful. Have I figured out all it can do–of course not. I don't know all the things that my word processor can do. I seem to learn what I need to know to do specific jobs, but I am going to schedule a learning time to stop and learn something new about the computer programs that I already have.
Since I am so very technology challenged, I have to look up some of the words used in media tutorials. For Snagit! my first two obstacles were vector objects (can be moved around) and flattened objects (bonded with background). I define the terms so that I understand. This is the way my elementary teacher taught me and I still use this valuable lesson.
OOPS! Get prepared! I feel a GRANNY BRAG COMING:
Ty is 5 yrs old and he recently had this conversation with his mom:
Ty: "I bet you don't know the meaning of MIGRATION!"
Mom: "If you are so smart, tell me what migration means."
Ty confidently said: "It means to move to a warmer place."
Of course, mom was impressed and passed the info along to granny (ME!). I love this kid. Maybe I'll get a scientists after all. YEA!!!
Now where was I before I clicked into my Proud Granny mode? Yea! About Snagit! Don't you just love companies who give you a free trial period to test their product? What smart marketing.
I've been bragging about Snagit!, now check out some of my work. I added the text and border about the picture of my book. Now Remember, when it comes to technology–I need a Dummy for Dummy's Manual.
I really am having fun with the program and get excited over the smallest accomplishment. My husband just rolls his eyes when I proudly show him diagrams I've created. That's ok. I will soon be creating really fancy stuff. But for now, I am pleased with my accomplishments. In fact, I want to share one of my most recent creations. Check out the diagram I designed for a lesson on
PERIODIC TABLE:GROUP 1.  (REFRESH YOUR PAGE BECAUSE I HAD TO MAKE A CORRECTION IN THIS LINK.)

More Later,
Janice