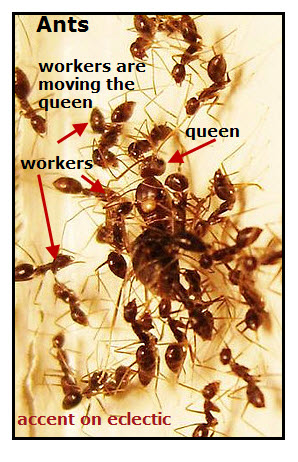 Ants are insects that live in colonies (groups of the same kind of animals living together). Each colony can contain hundreds or even thousands of ants.
There are three basic types of ants:
Queens: The "mother" ant that spends her long life of up to 10 to 15 years laying eggs. Queens are usually wingless and larger than the other types of ants.
Males: Smaller than queens, usually has wings and only function is to mate with the queen during their short life of a few weeks. They die soon after mating.
Workers: Female ants that do not mate or lay eggs. Instead, they do all the work and live 5 to 7 years.