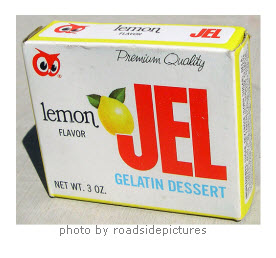 Question:
Why is it ok to used canned pineapple but not fresh pineapple when making a gelatin dessert?
Answer:
Fresh pineapple has protease, which is a chemical that digests protein. Actually, fresh pineapple contains bromelain, with is a combination of two protein-digesting chemicals.
Gelatin is made from the meat protein collagen. The bromelain in fresh pin
eapples digests collagen preventing the gelatin from gelling.
Since bromelain is rendered ineffective when heated to a temperature of about 158 degrees Fahrenheit (70 degrees Celsius), cooked pineapple does not affect the gelling of gelatin.