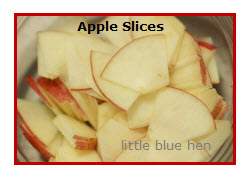 As part of a science fair project, you may be asked to give an oral presentation to your class. Generally this is to be a brief overview of your project.
Remember:
K.I.S.S. (Keep It Short and Simple).

Make it interesting.
Do include these parts:
Project Purpose

Your hypothesis

Your conclusion

Presenting in front of your classmates may be the hardest part of the project. You want to do your best:
DON'T try to stuff your mind with information at the last minute.
DO prepare and PRACTICE! PRACTICE! PRACTICE!
If possible, video your presentation so you can evaluate yourself.

Presenting for Science Fair Judges
Practicing an oral presentation will also be helpful for the science fair itself.
Judges give points for how clearly you are able to discuss the project and explain its purpose, procedure, results, and conclusion.
Judges are impressed with students who can speak confidently about their work. They are not interested in memorized speeches–they will want to have a conversation with you to determine if you understand the work you have done from start to finish.
While the display should be organized so that it explains everything, your ability to discuss your project and answer the questions of the judges convinces them that you did the work and that you understand what you have done. Practice a speech in front of friends, and invite them to ask questions.
DON'T GUESS OR MAKE UP ANSWERS:
If you do not know the answer to a question, never guess or make up an answer or say you don't know something. Instead, say that you did not discover that answer during your research, and then offer other information that you found of interest about the project. Be proud of the project, and approach the judges with enthusiasm about your work.
As you progress through developing your project, keep in mind that you may be asked about different developmental stages. Take note of some of the ideas that you had while working on your project. These can be used to hold an audience's interest and impress judges.
HOW TO DRESS

You can decide on how best to dress for a class presentation, but for the local fair, it is wise to make a special effort to look your best. You are representing your work. In effect, you are acting as a salesperson for your project, and you want to present the very best image possible, Your appearance shows how much pride you have in yourself, and that is the first step in introducing your product, your science project.
Send comments and suggestions to ASK JANICE
RETURN TO SCIENCE FAIR PROJECT TEACHING TIPS for the next step