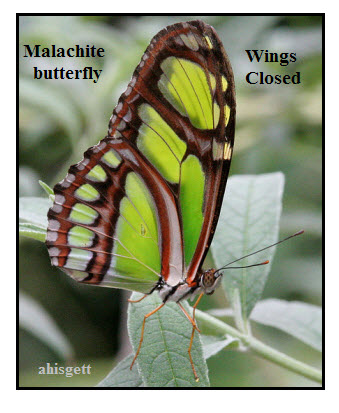 Butterflies and moths are insects in the order Lepidoptera. These insects are  similar in appearance, but there are distinct differences that can be used to identify one from the other.
Period of Activity
Moths are nocturnal (active at night) and butterflies are diurnal (active in the daytime).  This information helps you to distinguish a moth from a butterfly. Moths are generally only seen flying at night, and butterflies are generally only seen flying during the daytime.
Position of Wings
When at Rest
The position of the two pairs of wings is a second way to distinguish between a butterfly and a moth.
The Malachite butterfly in the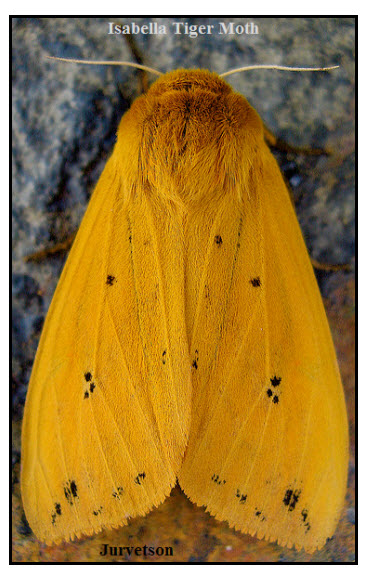 photo is resting on a leaf. The butterfly's wings are raised and held together, which is how butterflies generally hold their wings when resting. If this butterfly is seen resting during the daytime with its wings spread out, it will be warming itself in the sunlight.
Moths, such as the IsabellaTiger Moth shown, generally drape their wings down their backs or spread their wings out to the side.