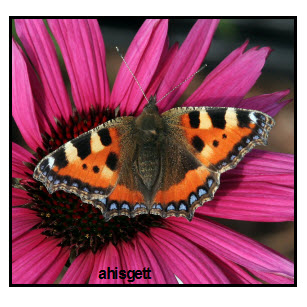 Butterflies have two pairs of wings. Like a your hands,  each set of wings are mirror images of each other. This means that if placed together the pairs fit.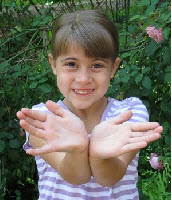 Demonstrate this by placing your hands together, and then, keeping the heels of your hand together, open your hands.
Kids can use their hands to model how butterfly wings fit together.
Butterfly Wing Activity
Prepare a set of paper butterfly wings for each child.

1. Fold a sheet of paper in half three times. Place the shortest sides t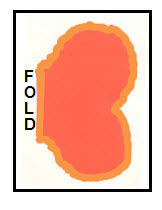 ogether with each fold.
2. Starting on the fold side, draw THE TOP AND BOTTOM WINGS  as shown.
3. Cut out the drawing, cutting through all the layers of the paper. Four separate sets of butterfly wings will be formed.
4. Ask kids notice how the wings fits together when they open and close the paper butterfly wings along the fold.
Adding Color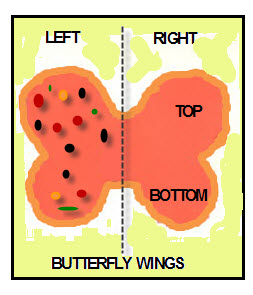 1. With the wings open, instruct the kids  to add paint DROPS only on the LEFT WINGS.   (THE NUMBER IS OF DROPS IS NOT SIGNIFICANT.)
2. Fold the wings together, and then  gently press the wings so that the paint colors the wings on both sides of the fold line (where the body is).
Point out how the top pair of wings are alike and the bottom pair of wings are alike.
Point out that the top pair of wings are different from the bottom pair of wings.
Send your questions and comments to me at:
For
more fun with science, see Janice VanCleave's Big Book of Play and Find Out Science Projects.