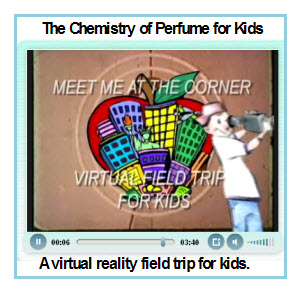 I love Meet Me At The Corner videos. They all present information via an interview with someone in the know.
The Chemistry of Perfume for Kids video contains an interview with a perfume maker. He has lots of interesting facts about perfume, such as:
At one time people put perfume on their gloves. These scented gloves were held under a person's nose to mask the YUCKY! smells in the street.
Check out the video for interesting perfume information.