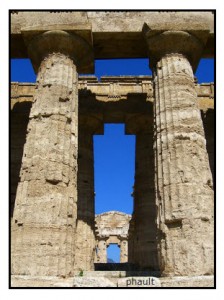 Acid Rain Damages Vegetation
While acid rain affects all plants, trees often show the first signs of damage. Acid rain affects trees directly when it comes in contact with their leaves and bark (this makes tress vulnerable to disease and insects).
Indirectly, acid rain affects trees by dissolving nutrients in soil that trees need. The dissolved nutrients can more easily be washed away by the rain.
Acid Rain Damages Water Sources

Lakes
When enough acid rain reaches lakes, either by rain falling directly into them, or from the rivers and streams which flow into them, the entire lake can be made acid. Low levels of acid in the water kill fish eggs and may cause fish to become ill. If the acid level in the lake becomes too high the aluminum released from soil and particles in the lake is concentrated enough to kill fish. Birds can also become ill from eating the sick fish and if enough fish die birds and other animals can begin to starve. It has been estimated that at least 20, 000 lakes in Scandinavia have been effected by acid rain with 4,000 being so acidic that no life can survive in them.
Acid Rain Damages People
Humans are not spared from the effects of acid rain either. The gases in the air (sulfur dioxide and nitrogen oxides) that cause acid rain can trigger breathing problems in humans, especially in those who already suffer from asthma. They can also cause headaches, and swelling of the eyes, nose and throat.
Buildings and Stone
Acid rain also attacks buildings, particularly those which are built out of limestone and sandstone. The acid rain reacts with the limestone or sandstone reducing it to a powdery substance. This is then washed away. The loss of materials can weaken the structure of the building. Many of the worlds most famous buildings show damage caused by acid rain. For example it has been shown that the limestone buildings of ancient Greece and Rome have been damaged more by acid rain in the last 50 years than in the previous 2000. It has also been shown that acid rain attacks metal which causes damage to cars, buildings and airplanes.