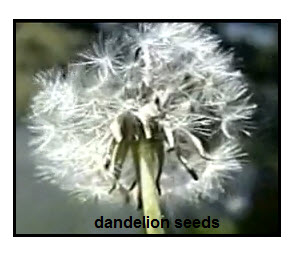 The video shows how the wind spreads Dandelion seeds. After watching the video, answer the following questions:
1. What is special about dandelion seeds that helps them get spread by the wind?
(lightweight, fluffy parts get caught by the wind and act like a parachute bringing the seed to the ground)
2. What might be good about seeds being spread by the wind?
(seeds can travel a long way,can land in good growth environment)