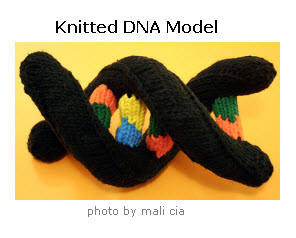 Step 3: Variables (things that can change)
Variable is the name given for any part of an experiment that changes. For example, the following question identifies what is happening as well several variables which are identified. Note: The Question is an example for identifying variables–but is in the form of writing a science fair project question.

Question: If rubbing alcohol is added to cause banana DNA to precipitate, what effect would the amount of alcohol have on the amount of DNA that precipitates?

1. alcohol–type of alcohol, temperature of alcohol, amount of alcohol
2. DNA precipitate –amount collected, source of DNA
Types of Variables

independent variable (IV) A variable that is purposely changed in an experiment to
cause another variable to change. This will be the amount of alcohol used.
dependent variable (DV) A variable that changes because of changes in the
independent variable. This will be the amount of DNA precipitate.
controlled variables All variables that you do not want changed. This would be the:
conditions of the testing area, such as room temperature, humidity, and air flow.
equipment used to perform the experiment.
amount of DNA filtrate used
source of the DNA–the banana.
temperature of the materials that are mixed.
amounts of other materials added to extract the DNA.
ETC…….any procedure you used must be used again when performing the test again. YES!! You need to do the test several times and compare your results with the control results.
Step 4: Project Question: Return to the DNA Index to Find Instruction