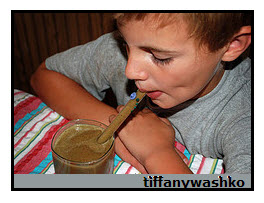 Flies have a special mouth part called a proboscis.
Much like the way the boy in the photo is using a straw, a fly uses its proboscis to drink liquids.
Since flies do not have teeth, can they eat solid foods?
Yes, and it r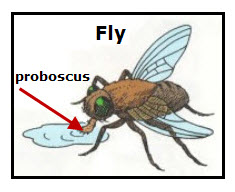 eally is gross, so get prepared:
Flies vomit their stomach contents on solid food. Digestive juices from the stomach start breaking the solid food into small pieces. Mixed with the stomach juices and other stuff in its stomach, the fly can now use its proboscis to drink the liquid.