How to Make Different Kinds of Playdough—–
Using Spicy Dough to Make Shapes—-
What are the Physical Properties of  Apple-Cinnamon Dough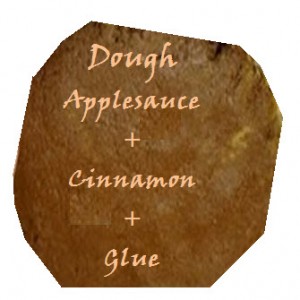 Four of the five senses can be used in this science activity: vision, touch, taste, and smell. While tasting is not generally part of a science activity, this one provides opportunities to discuss the importance of following instruction. Some of the materials used can be tasted and some cannot be tasted. These are clearly identified.
How to Make Homemade Playdough
Play and Find Out About Science by making homemade playdough. The procedure for making playdough as well as how to introduce the science of physical properties is given.
A recipe for making Apple-Cinnamon Dough.
Instructions for cutting shapes and drying.