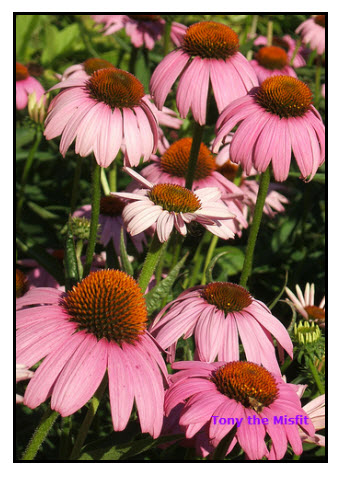 actively acquired immunity
Immunity developed as a result of accidental or deliberate exposure to an antigen. Accidental exposure: coming into contact with someone who has a transmissible disease. Deliberate exposure: being vaccinated.
allergen
A foreign substance that triggers an allergic reaction. These substances are usually derived from living things, including pollen, dust mites, foods, and fur.
allergy
An immune system overreaction to an antigen that results in the release of histamine.
antibody
A protein of the immune system that is found on the surface of B cells, or that is exported by them, that is able to bind to a specific antigen, thus playing a role in eliminating it from the body.
antibody mediated immunity
An immune system capability that works through the production of proteins called antibodies.
antigen
Any foreign substance that elicits a response by the immune system. Certain proteins on the surface of an invading bacterial cell, for instance, act as antigens that trigger an immune response.
antigen-presenting cell
Any immune system cell that presents, on its surface, fragments of an antigen that it has ingested. Dendritic cells, macrophages, and B cells are the immune system's three classes of antigen-presenting cells.
autoimmune disorder
An attack by the immune system on the body's own tissues.
B lymphocyte (B cell)
The central cells of antibody-mediated immune system function. B cells produce antibodies, called antigen receptors, that bind with specific antigens while remaining embedded in the B cell. Conversely, these antibodies may be exported from B cells as free
Bacteria
With Archaea and Eukarya, one of three domains of the living world, composed solely of single-celled, microscopic organisms that superficially resemble archaea but are genetically quite different.
capillary
The smallest type of blood vessel, connecting the arteries and veins in the body's tissues. Gases, nutrients, and wastes are exchanged between the blood and the body's tissues through the thin walls of capillaries.
cell-mediated immunity
An immune system capability that works through the production of cells that destroy infected cells in the body.
cytotoxic T cell
(killer T cell) Type of T-lymphocyte cell that binds to and kills the body's own cells when they have become infected.
epithelial tissue
A tissue that covers surfaces exposed to an external environment. In humans, skin is an epithelial tissue, as is the lining of the digestive tract.
helper T cell
Type of T-lymphocyte cell that stimulates both T-cell and B-cell immunity. Referred to in AIDS therapy as a CD-4 cell.
histamine
A compound that, in the immune system's inflammatory response, brings about blood vessel dilation and increased blood vessel permeability.
HIV (human immunodeficiency virus)
Human immunodeficiency virus, the cause of the disease AIDS.
immune system
The collection of cells and proteins that, in mammals, function together to kill or neutralize invading microorganisms.
immunity
A state of long-lasting protection that the immune system develops against specific microorganisms.
lymphatic system
In humans, the transport network that collects interstitial fluid, transports it as lymph through lymphatic vessels, checks the fluid for infection, and delivers the fluid to blood vessels.
memory B cell
One of two types of cells that the B lymphocyte or B cell develops into (the other type being a plasma cell). Memory B cells remain in the system long after a first infection by a microorganism has ended and serve to produce more plasma B cells quickly sh
nonspecific defense
Immune system defenses that do not discriminate between one invader and the next.
passively acquired immunity
Immunity gained by the administration of antibodies produced by another individual, such as by the administration of a gamma globulin shot.
phagocyte
An immune system cell capable of ingesting another cell, parts of cells, or other materials. Phagocytes ingest both invading microorganisms and tissue fragments or the body's own cells when they have become damaged.
plasma cell
One of two types of cells the B lymphocyte develops into (the other type being a memory B cell). Plasma cells are specialized to produce the free-standing antibodies that fight invaders.
regulatory T cell
A type of immune system cell that acts to limit the body's immune system response, thus protecting the body's own tissues from attack.
ribonucleic acid (RNA)
A nucleic acid that is active in the synthesis of proteins and that forms part of the structure of ribosomes. Varieties include messenger RNA (mRNA), transfer RNA (tRNA), and ribosomal RNA (rRNA).
specific defenses
Immune system defenses that provide protection against particular invaders.
stomach
An organ that performs digestion and that serves as a temporary, expandable storage site for food.
T lymphocyte (T cell)
A class of lymphocytes that plays a central role in cell-mediated immunity. T cells come in several varieties that play specific roles in recognizing and killing infected cells in the body.
virus
A noncellular replicating entity that must invade a living cell to replicate itself.
white blood cell
The central cells of the immune system. Types of white blood cells include T cells, B cells, neutrophils, eosinophils, and macrophages, each playing a specific role in immune responses.