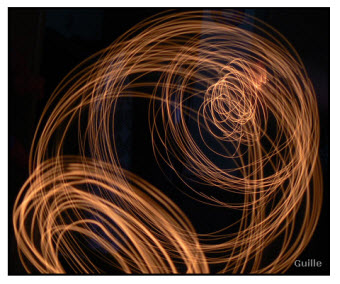 Demonstrations are great for starting a class.
The more magical the better.
I suggest that you give no clues about what is going to happen. In fact,  make it as mystical as possible. Even prepare your materials in advance.
Instructions:
Students are asked to prepare for the demonstration. Regardless of age, all students are asked to observe what happens. I tell them that I will announce when the demonstrate starts and will announce when it is over. More specifics will be given during the demonstration.
The main thing is for the kids to observe and not be writing during your demonstration.
NOTE: Don't give the demonstration a title–Don't use the word magic–You don't want the kids to be given any clues about what is going to happen.

What to Do!
First prepare the paper circles that you will use in the demo.
For instructions on how to make the three Möbius  Strips needed for this Demonstration,  click   HERE.
For instruction on how to teach hypothesis using the demonstrate the Möbius  Strips, click HERE
| | |
| --- | --- |
| | Science For Every Kid: GeometryGeometry is the study of shapes. It uses number and symbols to describe the properties of these shapes and the relationships between them. This book explores two different kinds of geometry: plane geometry (the study of two-dimensional figures, and solid geometry (the study of three-dimensional figures). The activities in this book make learning math FUN!!! |