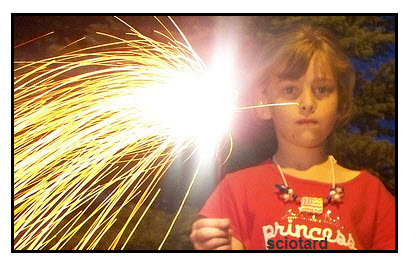 Most people think of fireworks as being explosive and dangerous for children–they are very correct. But many think sparklers are safe for children. NOT TRUE!
Some of the forming information is too advanced for young children, but the safety use of sparklers is.
Did You Know!!
1. Water boils at 212 degrees Fahrenheit and can produce third degree skin burns. But it will not set clothing on fire.
2. A lit sparkler can be as hot as 1800 to 3000° F depending on the chemicals used to make them. This is 14 times as hot as boiling water. Sparklers can cause devastating burns and can easily ignite clothing.
3. Sparklers remain hot enough to burn skin for some time after they stop burning.
4. Burning is a term used for the combination of a a substance with oxygen, generally with the release of heat. BURNING IS ALSO CALLED AN OXIDATION REACTION.
5. Burning requires an initial amount energy to start the burning process. This energy is called activation energy– or 'GIVE IT A START" ENERGY.
Safe Sparkler Activity
1. If sparklers are a tradition with your family, one fun way to enjoy their beautiful glow is to stick the bare wire end in the soil inside a clay flower pot.
2. Plan a pre-holiday craft use acrylic paints and/or stickers to decorate the outside of clay flower pots. These come in all sizes–Each child could decorate their own "Sparkler Pot."
3. Fill each decorated pot with soil and voila'! you have a cute holder for sparklers. The pots can be used after the celebration for plants.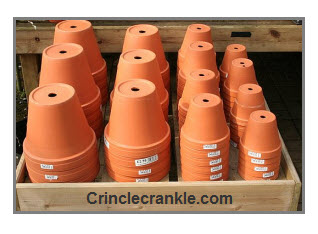 3. Have a bucket of water to insert the burned out sparklers in. If the sparkler is still hot, the water will sizzle. This let kids know that they are dangerous. It also lets them know that they should not be touched unless tested with water to make sure they are cool enough to touch or to throw in the trash.