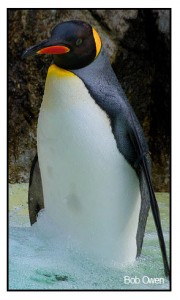 Penguin Facts:
They adapt to various climates.
They live in large groups called rookeries.
They waddle when they walk.
They communicate with each other through body language.
They spend most of their lives in water.
They are not afraid of people.
Their have blubber, which helps to keep them warm.
They leap out of water while swimming.
They can walk faster than people.
They can hold their breath for about 20 minutes under water.
They have many feathers which helps to keep them warm when they are swimming in icy cold water.
They coloring helps to hide them from predators (other animals that like to eat penguins).
Baby penguins have soft feathers known as down.
Baby penguins count on their parents for food. Their parents eat food and then spit the food into their baby's mouth.
They swallow small stones and pebbles. Scientists are not sure why, but possibly since penguins do not have teeth, the stones may help grind the food the penguin also swallows. The stone also give the penguins more weight, which helps them to diver deeper.