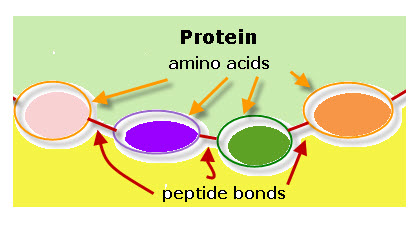 How does pineapple tenderize meat?
Answer:
Fresh pineapple contains bromelain, which is mixture of two types of protease. A protease is a protein-digesting enzyme (chemical that causes and/or changes the speed of a chemical reaction).
A protein is a long chemical chain with links of different amino acids. The amino acid links are connected by  peptide bonds. Bromelain breaks peptide bonds.
The protein that gives meat shape as well as make it tough is called collagen. The more peptide bonds that are broken the less firm is the meat.
UUM! I wonder…How tender can bromelain make the meat? Would it be mushy if it were left on the meat for several days? UUM! Sounds like good science fair project questions to me.