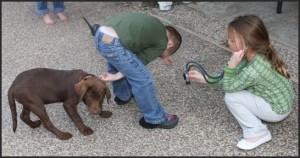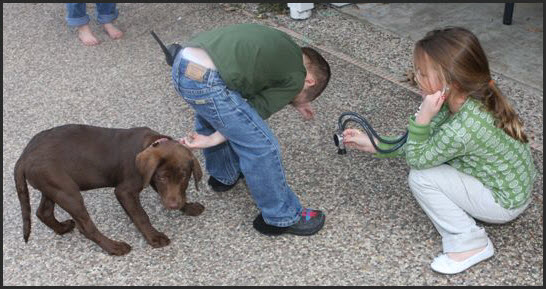 Research is any process that results in the collecting of information about a specific topic. There are two basic kinds of research, primary research and secondary research.
Secondary Research: Information recorded by others.
Primary Research: Research that you discover on your own. For example, research experiments, called exploratory investigations.
The kids in the photo are using a stethoscope to investigate the sounds made by hearts in people, the puppy, and a cat not shown.