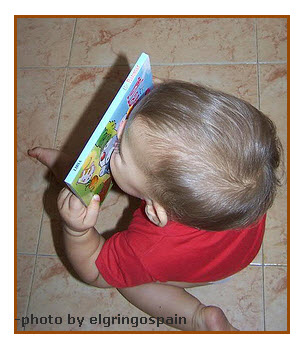 Scratch-and-sniff stickers and books work because the aroma is trapped in microscopic spheres. When you scratch the indicated surface, you break some of these teeny tiny balls  and the fragrance is released. The capsules not broken continue to protect their contents, which could be released years later.
Scratch-and-sniff surfaces is much like having millions of teeny tiny bottles of perfume secured to the surface. Scratching the surface breaks the perfume bottles. This engineering idea was a novelty at one time, but never really  caught on except for some children books, some stickers are still sold, and the occasional perfume strip in a magazine.
The microencapsulation technology used in scratch-and-sniff was first developed to create carbonless copy paper.