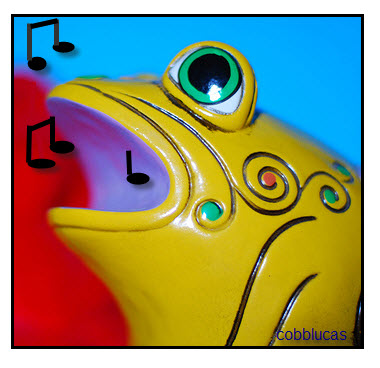 Fun Facts
Some frogs, like the one in the video below, have vocal sacs like balloons. Others sing without this sac.
Only males sing in some times of species. But there are species in which both the male and female frogs sing.
When male frogs sing, they are warning other frogs to stay out of their territory.
Singing male frogs also sing to attract a girl frog.
Frogs are good weather indicators. If the weather is making a change, frogs will often time sing loudly.