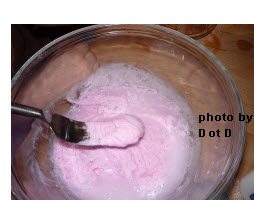 Slime is an all time favorite with kids, so I have created a step by step process for a slime science fair project.
The photo shows pink slime that was colored with food coloring, but I wonder how colored or even glitter glue would affect the properties of slime. UUM! Sounds like a fun thing to investigate.
Having all the information on one scrolling page is too overwhelming. So, I have divided it into separate pages and created an index. Check it out and let me know what you think. If you like it, I'll create others projects on other topics using the format. If you have a topic you would developed, leave a comment.