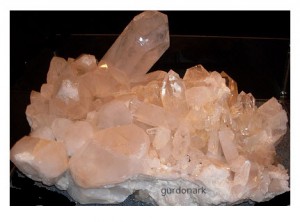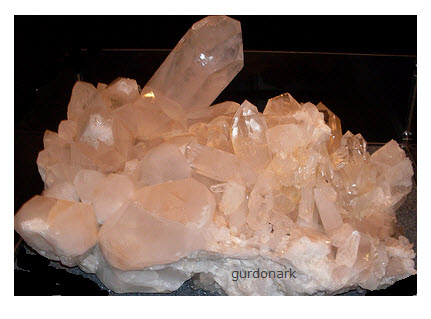 Matter exists naturally in four states. These states in order of energy from least energy to greatest energy are:
A SOLID is the state of mater with the least amount of energy and the most structure.
Solids exits in two basic forms:
1. Crystalline solids are those in which the particles that make up the solid exist in a regular, well-defined arrangement. The smallest repeating pattern of crystalline solids is called a unit cell or crystal lattice. Unit cells can be compared to bricks in a wall in that the bricks are identical and are stacked in a repeating pattern.
In a crystalline solid, the particles are packed relatively closely together, which restricts their motion. Each particle vibrates (moves back and forth) but it cannot move freely from one place to another. This restriction of motion prevents solids from being fluid (able to flow). Because of this restriction of motion, crystalline solids have:
1. a definite shape
2. a definite volume.
The particles in crystalline solids have a specific arrangement called a crystal lattice. This rigid lattice framework gives solids a definite shape as well as a definite volume. Solids made up of stacks of crystal lattices are called crystals. Common crystals include, table salt, table sugar, ice, as well as snowflakes.
Snowflakes are made of crystal latices. Make a model of a snowflake crystal lattice. For instructions, see SNOWFLAKES.
2. Amorphous Solids: The particles of amorphous solids ARE NOT arranged in a regular order. Some of the solids are even flexible.  Common examples of amorphous solids include rubber, glass, and plastics.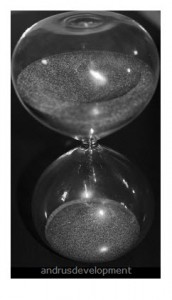 The shape of a solid is only changed by force, such as breaking a peppermint stick in half, cutting a sheet of paper with scissors or bending a piece of metal, plastic or rubber. In all of these actions there has been no change in the chemical composition of the materials, nor the their physical state of matter. They all remain as solids, but look different.
If a solid is ground into small particles it will pour and fill a container it is poured into. Small solid particles can move past one another, much like liquid particles do, but unlike liquids they will pile up instead of being pulled by gravity to form a horizontal surface. Corn meal or other powdered materials and/or small particles such as sand, sugar, salt, and rice can be poured, made into piles and pushed into shapes on flat surfaces. The sand grains in the diagram of the hourglass are pouring through a hole and piling up in the lower part of the container.