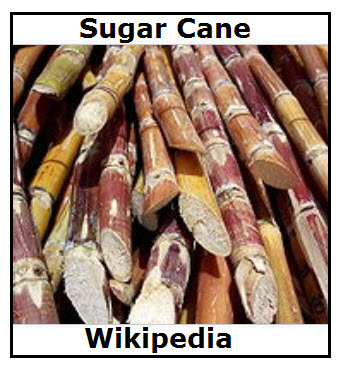 Table sugar is commonly used to sweeten food. There are different kinds of sugars, including glucose, fructose, and sucrose. Glucose is commonly called blood sugar; fructose is sugar in fruit; sucrose is table sugar.
Sucrose is a carbohydrate (simple), which is a chemical made of carbon, hydrogen and oxygen.The label of being a simple carbohydrate is important for diabetics because simple carbohydrates are quickly digested forming glucose, thus flooding the blood with glucose. The glucose has to leave the blood and enter cells before the human body can benefit from its energy. Diabetes is a disease that inhibits the transfer of glucose from the blood to cells.

Sucrose molecules contain 12 atoms of carbon, 22 atoms of hydrogen, and 11 atoms of oxygen (C12H22O11).
Sucrose is produced by plants during a process called photosynthesis. Some plants, such as sugar beets and sugarcane, produce so much sucrose that they are sugar crops (plants grown to extract sugar that is sold).
Activity:
A crystal is a solid in which the particles making up the crystal are packed in an ordered, repeated pattern.
Crystal growth is much like stacking blocks of equal size and shape. The shape of the blocks and how they fit together determines the shape of the structure formed. Like blocks, crystal units stack together to form a crystal. As with stacked blocks, the shape of the crystal unit determines the shape formed by the stacked crystal units. Note that in nature the shape of crystals can be modified by their environment. For example, soft crystals can be crushed or parts broken off which changes their over all shape.
For sucrose, the building blocks are molecules. As these molecules stack together, the structure formed appears to be cubic when viewed with a hand lens. But under a microscope, the true oblong shape with  slanted ends can be seen.

Use a magnifying lens to study dry table sugar. Try observing the sugar crystals with different backgrounds, such as on different colors of paper.