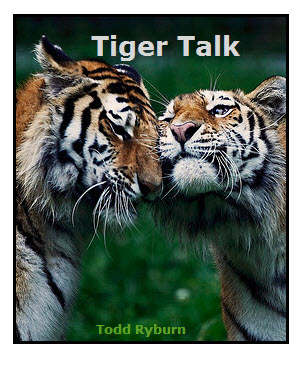 Animals communicate (talk to tigers and animals, as well as people). They do this by sounds as well as body language.
The title of the video is misleading. There is a glass between the tiger and the child.
The video provides visual information that young children can understand. The video dramatically, in a fun way, shows how a tiger talks. From the video,  your kids should be able to answer the following questions:
1. What did the tiger say to the boy?
2. Did the boy understand what the tiger said?
3. How do you know the boy understood the tiger?
4. How did the tiger talk? In other words, encourage kids to describe the sounds and movements of the tiger.
This is a great opportunity for kids to pretend to be tigers. Of course they must use "tiger talk" to to let others know that they are happy, mad, hungry, etc….. Have fun talking like tigers.
For more fun tiger fun, see TALKING TIGER TAIL.
You can find more science fun with Janice in Janice VanCleave's Big Book of Play and Find Out Science Projects.