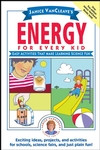 Energy (E) is defined as the ability to do work (W). This relationship between energy and work can be expressed by this equation:  E = W
Work is the force needed to move an object. The amount of work done is equal to the product of the force (F) times the distance (d) the object is moved. The equation for determining work is: W = F x d
Two basic Types of Energy are: Potential and Kinetic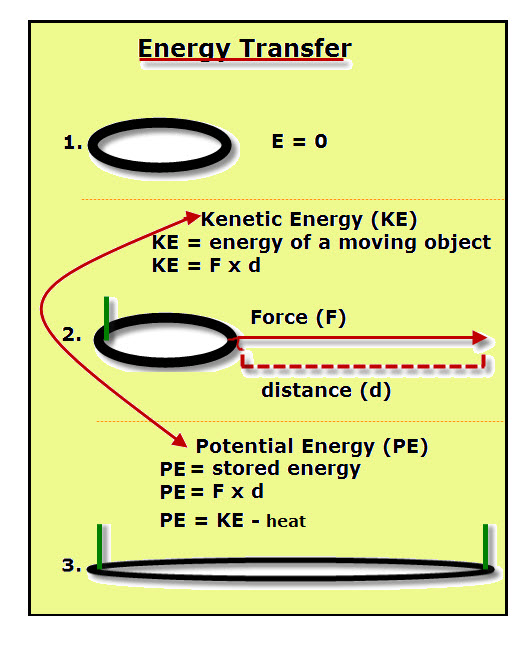 The diagram represents how kinetic energy of a moving rubber band can be stored. Stored energy is called  potential energy.
Step 1. The rubber band has zero energy.
Step 2. One end of the rubber band is held in place and a force is applied to the opposite end. The force causes the rubber band to stretch. The moving rubber band has kinetic energy.
FYI: Energy doesn't just appear or disappear. Instead, energy is transferred from one form of energy to another and from one object to another. The KE the rubber band has during the time it is being stretched came from the person applying the force.
Step 3. The stretched rubber band is held in place. In this stretched position, the rubber band has potential energy (stored energy). The amount of PE energy  is equal to the amount of KE needed to stretch the rubber band. Since there is never a 100% transfer, this means that some of the KE was transferred to another object. Heat is a transfer of Kinetic energy between objects.