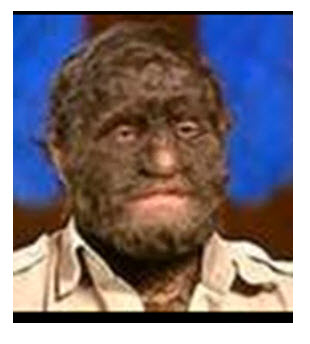 Question:
Are there really people who change into wolves–werewolves?
Answer:
My answer is no. Werewolves are myths, which are stories that are passed on from generation to generation and are of unknown authorship. This myth dates back to the Ancient Romans and maybe even earlier.
While the myth is not true, there are some science facts that could have been responsible for starting it.
Werewolf Syndrome (Hypertrichosis) This is a very rare genetic disorder that causes about 90% of the body to be covered with hair. The photo is of an actor. But the video is of real people with this condition. The pictures are of real people. The werewolves at the end are not real and are real scary looking so be prepared.

Lycanthropic Disorder
This is a mental illness. Those with this disorder believe that they are actually werewolves.
It is possible that someone who has lycanthropic disorder might kill or mall an animal or a person. But, these attacks are also committed by someone without the disorder. Either way, in the past the attacker being a werewolf was more likely to be believed than today.
Hallucinogenic Fungus: Ergot
Ergot is a fungus that grows on grains. If this infected grain is used to make bread, any one eating the bread would hallucinate. The most recent example of this happening was in France in 1951 when over 100 people suffered from ergot poisoning. These people had eaten bread made from infected rye. Some had hallucinations about being attacked by or turning into wild animals. It is possible that events like this in the past helped to develop and keep alive the werewolf myth.
Porphyria: A Physical and Mental Disease
Porphyria is a disease that if untreated, leads to extreme sensitivity to light and skin changes. Those suffering with this disease rarely ventures out before nightfall and their physical is a bit scary. Their mental state also declined. This disease is inherited which could have led to the false idea that some families were cursed.