A chemical reaction is the changing of one or more chemicals into one or more different chemicals.
Reactants : The name for the  starting chemicals of a chemical reaction.
Products: The name for the resulting chemicals of a chemical reaction.
The model for a chemical reaction equation is:  reactants————-> products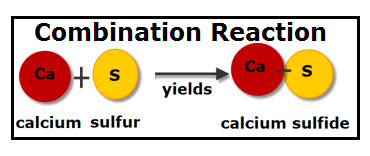 Types of Chemical Reactions
1. Combination Reaction: When two or more reactions combine to form one product.
calcium plus sulfur —> calcium sulfide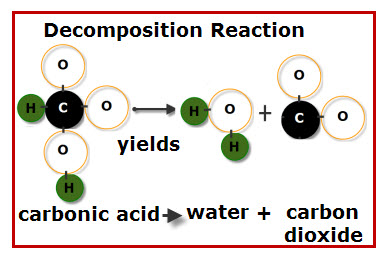 Ca  +  S  ——> CaS
2. Decomposition: When one reactant breaks apart forming two or more products.
carbonic acid ———-> water + carbon dioxide
H2CO3 ——————->  H2O + CO2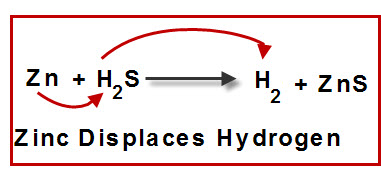 3. Single Displacement: When a single uncombined element is reactive enough to take the place of another element in a compound. Two reactants produce two different products.
zinc  +  hydrosulfuric acid  ———–> hydrogen + zinc sulfide
Zn    + H2S  —————————> H2 +  ZnS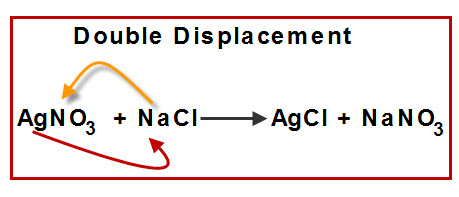 4. Double Displacement: When the parts of two reactant compounds switch partners forming two new product compounds.
silver nitrate +  sodium chloride ——–> silver chloride  +  sodium nitrate
AgNO3           +   NaCl  ———————>       AgCl             +        NaNO3