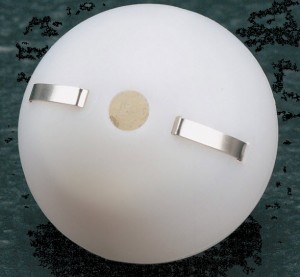 Challenge Contest Ends October 1, 2012
WIN PRIZES!
The Energy Ball is all you need to safely introduce kids to electric energy.  Practice holding the ball in one hand, and turning on the ball by touching the metal strips with your thumb and forefinger. The ball will flash a red light and buzz.  Yes, without even the slightest electric tingle, your body bridges the gap between the two metal strips, thus closing the circuit allowing a flow of electric energy.
The Energy Ball is available at
Educational Innovations.
Back To School Science Challenge
Kick off your school year with a fun science challenge. Regardless of the content of your curriculum, the Energy Ball Challenge can be used to welcome your students and introduce them to what Hands-On-Science is all about.

Using the Educational Innovation Energy Ball, discover how many people can be used to form the connecting bridge that turns on the ball. Take a digital picture.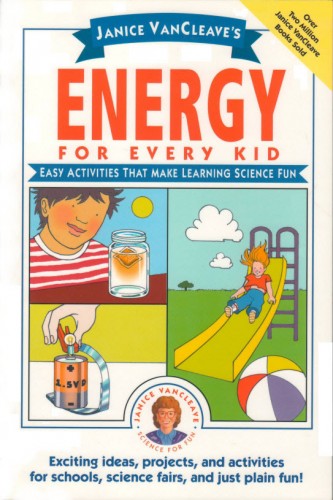 WIN PRIZES!!
Send a digital file for your picture of your mega-human electric circuit to :
Janice's Energy Ball Challenge
Three Winners!

The three winning entries will be the three photos with the most people forming an electric circuit that "Turns On" the Energy Ball.
One Autographed copy of
"Janice VanCleave's Energy for Every Kid"
A $25.00 gift certificate for
Educational Innovations Products