Adults Also Like This Fun Filled Fact Book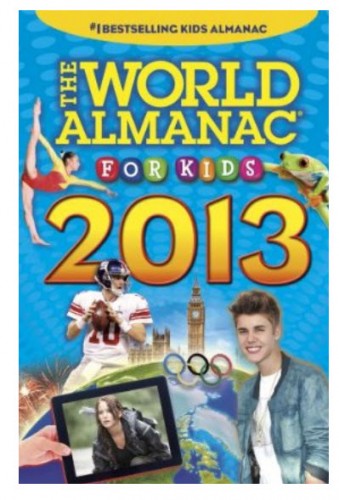 This Fun Filled World Almanac is not just for kids. I volunteer at a nursing home and provide books they like. This is one they find very interesting.
So, while it is great for kids, remember adults like it too.
In addition to visiting Your local bookstore, you can purchase the book online at
Amazon.com  or   BarnesandNoble.com    or               IndieBound.org
The World Almanac® for Kids 2013 (on sale August 14) is a must-have for all back-to-school lists. Fully updated with a fresh, new look, this latest edition of America's bestselling children's reference book is colorful, fun and current enough to get even today's digitally savvy kids amped about learning.
A homework helper, reference source and entertaining read all-in-one,
The World Almanac® for Kids 2013
not only boasts vivid maps but also Internet
research
tips, test prep guides and much more. Meanwhile, brand-new features such as 2012 Presidential Election Trivia, "Blast from the Past" Fashion, World's Youngest Billionaires and Viral Video Stars educate young readers while keeping them entertained an engaged.