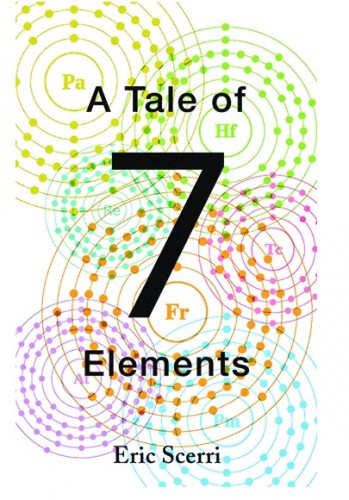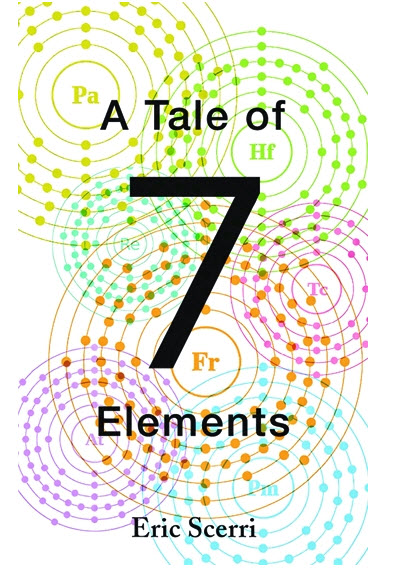 Sam Lemonick's review of Eric Serri's book,
"A Tale of 7 Elements" captivates the heart of the book. You will enjoy this review almost as much as you will love Eric's book.
Sam Lemonick 
"In 1492, Columbus sailed the ocean blue," and discovered America. Or rather, he was the first European to reach America, where millions of people already lived. And actually some Norsemen had been to the continent before him anyway. That's how tidy stories in history tend to fall apart, and a new book by Eric Scerri shows that the history of chemistry is no different.
Scerri's "A Tale of Seven Elements" tells the story of how the last seven elements between hydrogen and uranium—technetium, promethium, hafnium, rhenium, astatine, francium, and protactinium—were discovered. By virtue of their rarity, their short life spans, or their affinity for similar elements, chemists struggled for decades to isolate each of them. Scerri ably describes these laboratory trials and tribulations, but the heart of his story is the messiness of the human side of science and how that has shaped the periodic table that we all recognize.
Egos, nationalism, and some plain bad luck have a lot to do with whom we credit for discovering an element. In some cases, the first claimant turns out to have been mistaken. In others, the perspective of a half-century has restored to a degree the primacy of one claim or another. While the periodic table may look irrefutable hanging in a lecture hall, the stories of these seven elements show how fluid it can sometimes be.
A Tale of Seven
Elements
: by Eric Scerri, Oxford University Press, 2013, 304 pages, $19.95 softcover (ISBN: 978-0-19-539131-2)
For more information about Eric's informative book, see