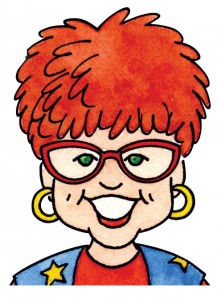 If you have a question about TLC stickers or any of the Janice VanCleave Color Changing stickers, see Contact Janice in the side bar.
Following are some of the questions that I had when I started investigating thermochromic liquid crystals. (TLC). I am still researching and discovering new information all the time, thus along with questions from you, I will be adding my own questions.
Some questions that I add may not have an answer. This means that I am searching for the answer and would ever so like for you to help. Please send reference info with all answers you offer.
I love science and find it fun. Surfing the web for science information is entertaining for me. Yesterday while reading about liquid crystals, I read that the slime in the bottom of soap dishes has liquid crystal properties. WOW! That is cool, but is it true? One thing about researching, you need to make sure you check the information by comparing it with several sources. While I do compare and double-check the facts that I write in my books as well as on this website, there is always the possibility that an author can leave out a word that changes the meaning, such as:  The chemical is not water-soluble. vs. The chemical is water-soluble. OOPS! This typo is not just a type error–it makes the science statement incorrect.
With this said,
PLEASE!!!!! Contact me if you find errors in my work.
PLEASE!!! Contact me if you have questions about topic and/or think my answers are not correct.
I have had lots of fun experimenting with the Hallcrest Chromic Chemicals. I know that you will enjoy using the products that I have designed to make teaching science fun. Check out the free lessons for the different types of color changing stickers in the side bar.