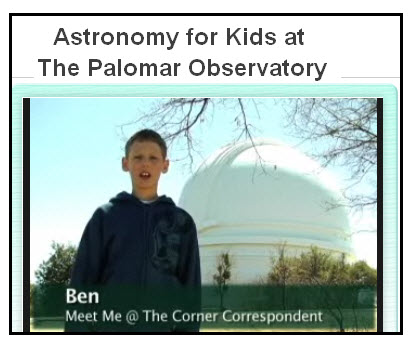 This video takes you on a  virtual field trip to San Diego, California for a visit to the Palomar Observatory.
The Palomar Observatory is home to five telescopes that are nightly used for a wide variety of astronomical research programs.
Check out this video. You will also find links to other fun astronomy websites including Astronomy for Kids and the Hubble Space Craft.