A pencil can be bounced so that it traces out the path of a projectile resulting in the pencil landing in a glass as shown in the video below.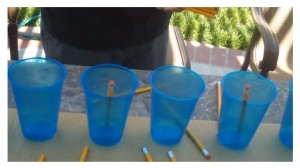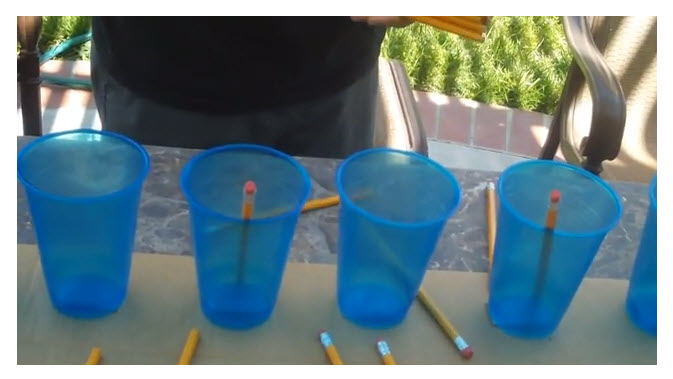 In the video, pencils are bounced by dropping them on their eraser end. Depending on how the pencils are dropped, the trajectory path of some of the pencils is in one of the cups.
"A projectile is any object that is cast, fired, flung, heaved, hurled, pitched, tossed, or thrown. (This is an informal definition.) The path of a projectile is called its trajectory. The trajectory is due to the force of gravity pulling the object down and the speed of the object moving the object horizontally (perpendicular to the force of gravity).
The video shows how the pencil projectile challenge can be a game for a party, carnival, science club or class science challenge. The idea came from a TV program called, "A Minute to Win It."