Notes from Janice's Desk
Q. What makes science fun for kids?
A. Kids find science fun when they are actively involved.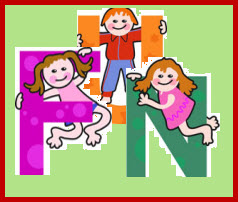 As a science teacher I collected ideas that kids liked most about science. As a writer I used these ideas to create science experiment books that kids could play and find out about science. Following are some of these ideas:
1. Hands-on activities; things that kids can do themselves.
2. Kids want to be active problem solvers.
3. Investigations with a touch of magic
4. Investigations to make kids say"WOW!"
5. Information that is easy to understand.
6. Investigations with bite-size pieces of information.
7. Information related to their age level.
8. Real World investigations
9. Explorations that have that ……."ah- ha!" response.n
10. Anything kids can make happen themselves.
11. Investigations that really work.
12. Investigations involving "around the house" materials so they can safely repeat the experiments at home–many times.