A solution is a homogeneous mixture. This mean the mixture is the same throughout.
There are different kinds of solution as shown in the chart.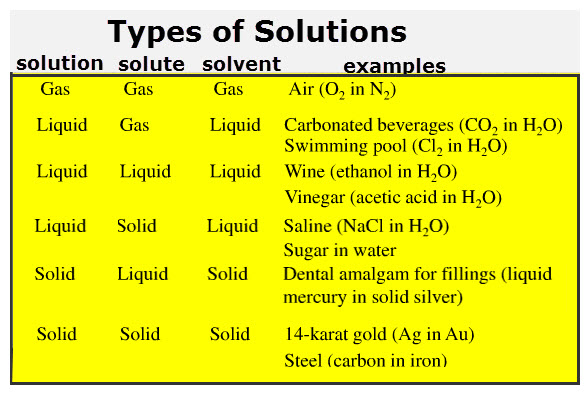 A solution is made by dissolving a solute in a solvent. The solute is the part that breaks into the tiniest particles making up the solute, then these particles are dispersed (evenly spread) throughout the solvent. 
 Generally, the solvent is the part with the greater volume.
Liquid Solutions:
Solid Compound + Water 
There are two types of compounds, ionic compounds, such as table salt and covalent compounds, such as table sugar.
The video very nicely describes what happens when table salt (sodium chloride) and table sugar (sucrose) dissolve in water.

Posted in: Mixtures