What is the difference between elements and atoms?
Elements are pure substances that cannot be broken down to different substances.
Atoms are the smallest part of an element that retains the properties of the element.
A chemical symbol is an abbreviated way of representing the name of an element. Symbols are made of one or two letters. If one letter is use, such as H for hydrogen, the letter is capitalized.
If the symbol has two letters, such as Ca for Calcium, the first letter is capitalized and the second letter is lower case.
Symbols for Synthetic Elements
The periodic table shows all the know elements in order of their atomic number, which is the number of protons in the atoms of each element. In other words, all the atoms of a specific element have the same atomic number. Thus, the atomic number is how elements are identified.
Notice that the atomic numbers on the periodic increase from left to right across each row of elements.
Click the Periodic table for a copy of the table with information about each element.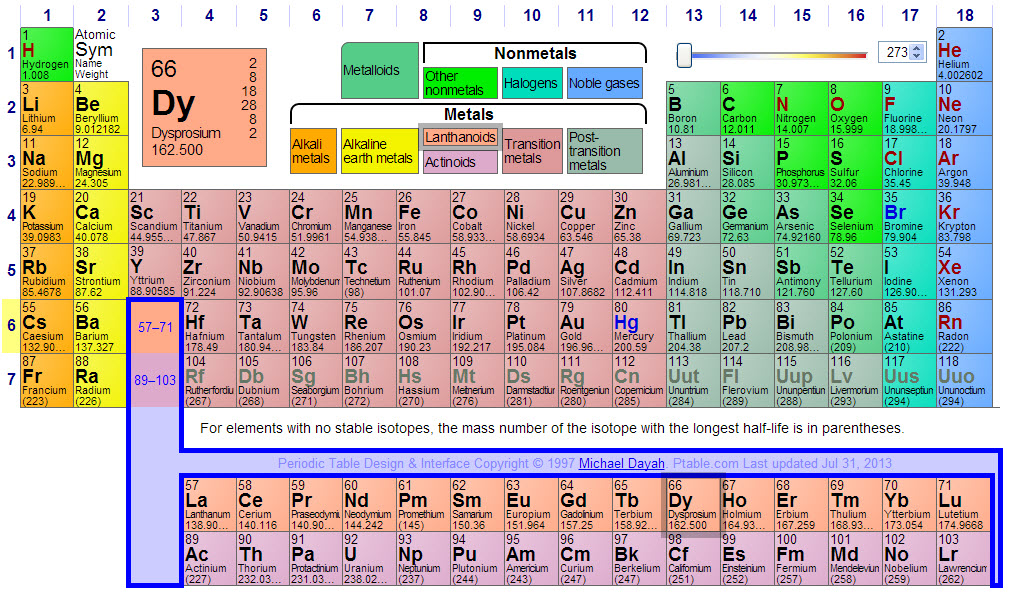 Know that elements are the smallest
Why students need books
To provide interrelating information.
For example, if students use the internet they might come up with the following definitions.
abundance-having plenty of what you need
trend-a tendency or inclination
With a textbook, they would find how these terms are used in connection to the subject being studied, which is the periodic table. The textbook would provide the following information.
Abundance is the percent of each part of the whole. The two most abundant elements in the Earth's crust is Silicon and Oxygen. The abundance of Silicon is about 47% and Oxygen is 28%, thus together, Silicon and Oxygen make up about 75% of the materials in Earth's crust.
Posted in: Matter