What is a Matter Classification Flowchart?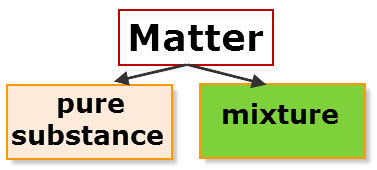 A flowchart is a type of tree diagram or organizing chart with the most general term at the top.
A Basic Matter Flowchart
1. Start with matter at the top.
2. Show the Matter Category  divided into two groups: Pure Substance and Mixture
3.  Divide each of the two groups into two other groups.
Pure Substance: elements and compounds
Mixtures: heterogeneous and homogeneous

 The Matter Flowchart continues with examples for each groups. 
Check here for more information:
http://www.teacherlink.org/content/science/instructional/activities/classifying/Classifying-print.PDF
Posted in: Matter