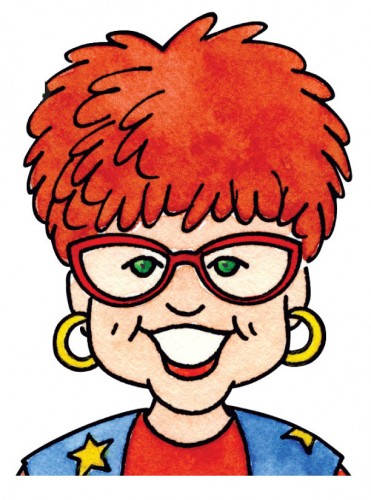 HAT is an acronym for Heat Activated Thermochromic. Thus, HAT Stickers are activated by an increase in temperature.
Unless otherwise identified, room temperature is considered the standard temperature for all Janice VanCleave color changing stickers. If you do not measure the room temperature, a standard measure for room temperature is about 23 °C ( 73.4°F).
HAT Stickers are activated when heated slightly above room temperature. The activation temperature for the Janice VanCleave HAT Stickers are about  27 °C ( 80.6 °F)
Side Bar
1. Links for HAT Sticker Investigations
2. Where to Purchase JVC's Color Changing Science Stuff
2. FAQs about thermochromic materials
3. Contact Janice. Send your questions, comments, and suggestions. 
4. Other JVC Color Changing Science Stuff
Trouble Shooting
If the room temperature is 27 °C ( 80.6 °F) or higher, the HAT stickers are activated by the heated air in the room. I experienced this problem last summer.
The classroom I was visiting was warmer than 27 °C ( 80.6 °F). I took sheets of green HAT stickers, expecting the kids to observe the green stickers turn yellow when warmed with their fingers. What I had were yellow sheets of stickers–the thermochromic ink on the stickers was activated by the heat in the air.
The one thing you can count on is that things do not always work the way you planned for them to. If you experience any problems with my investigations, please send me a note using the ASK Janice link in the side bar on this page.
Thankfully there was a refrigerator in the classroom, but it only had large frozen packages in it–no ice.  I placed the stickers in the freezer for a few seconds. The class was able to observe the chilled stickers spontaneously change color. The change was too fast for any hands-on -investigation.
I had planned for the kids to do a craft, so I changed the order of the program and started the craft. A sticker was wrapped around a large paper clip, then a ribbon was threaded through the clip to make a necklace.
Once the necklaces were made, I placed frozen packages from the freezer on the tables. Finally, kids were able to cool the stickers and heat them with their fingers. The stickers were repeatedly cooled and heated resulting in the stickers changing from one color to another.
 YEA!! Everyone –especially me–was excited. The kids were allowed to keep their necklaces.