Having Fun with Spiders!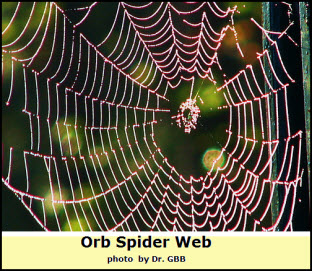 Children are very curious. Give them a magnifying lens and they will examine everything, even spider webs.
I love the fun and fantasy of books and movies with animated bugs, which includes any creepy crawler. I am extra pleased with the publication includes correct scientific characteristics and behavior of the bugs.
One of my favorite books is " Charlotte's Web" by E.B. White. At the end of the story Charlotte spins egg sacs and dies.
Question: Do all spiders die after they spin egg sacs?
Answer: Some spiders die after spinning spinning egg sacs, while other spiders do not die after spinning egg sacs.
Tips
1. When reading animated spider stories,  ask questions and encourage kids to provide more than just  yes or no answers. Encourage kids to explain their answers. You want personal experiences when applicable.
2. Giving detailed answers is good training for being a science investigator.
Hypothesis:
A hypothesis is a guess bases on personal experience and/or information from another source, such as in books.
Encourage kids to give hypothesis as often as possible. A question that  encourages a bit of fantasy is: 

Can spiders really talk like people?